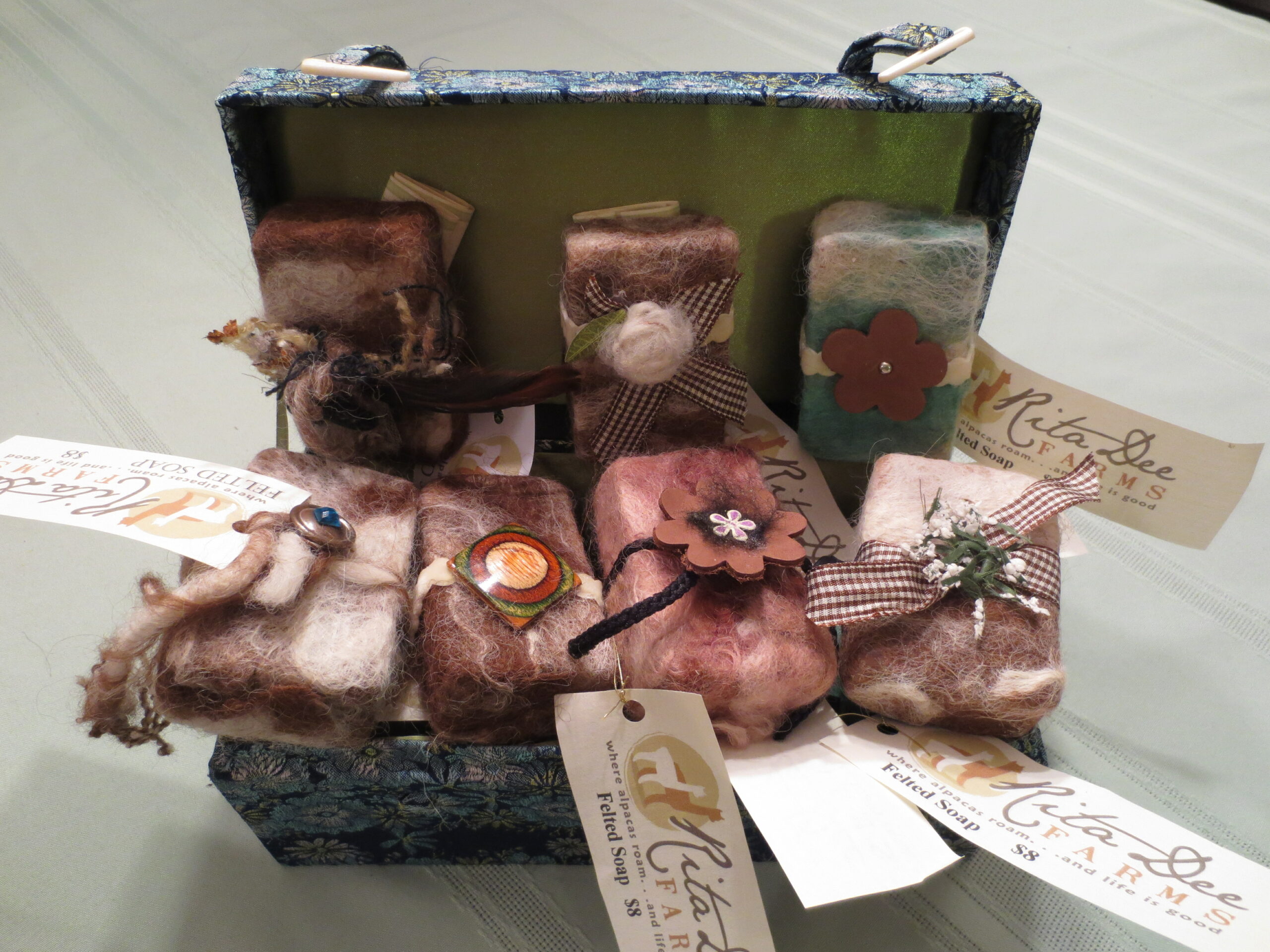 On Saturday some great ladies got together, and learned how to use wet felting to make designer felted soap. Using homemade soaps made by Melisse Hopping and her husband, workshop attendees made their beautiful felted soaps. Be on the lookout for future workshops, including online workshops that will be accessible from the website!
Special thanks to all those attending, including Tammy Limer from Borderline Farms, Lyn Kessie from Keepsake Aplacas, Melinda Liles, Melisse Hopping (for hosting and soap!) from Vinca Hill Fiber Company, plus all the others that took the workshop. It was a lot of fun!
If you are interested in hosting this event at your house, email us! We will be glad to arrange a wonderful wet felting workshop. Enjoy these pictures from the event.