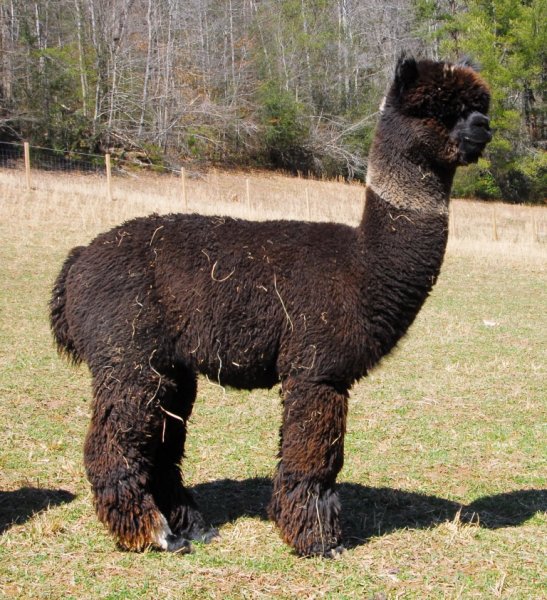 Peruvian Orlando got my attention when surfing the net looking for our starter herd. He has a magnificent stance, an adorable white collar that ignites into a blaze at the back of his neck and his face has a lot of expression. He has an excellent bite with a well-proportioned torso. Just look at that face in our photo gallery.
His fleece is well organized and evenly crimped. He has the luster and shine of a true black and a 21 micron count. His fleece won a blue ribbon at the Royal Alpaca Challenge Spin-off in Conyers, GA for 2012.
We are excited to see how well he will produce since he comes from excellent stock! His sire is Aladdin of KPR. His dam, 6Peruvian Octavia is a light fawn import from Peru in 1998 who scored an 8.5 out of 10 on the scale used to evaluate the imports. We will be offering him for stud service in the Spring.