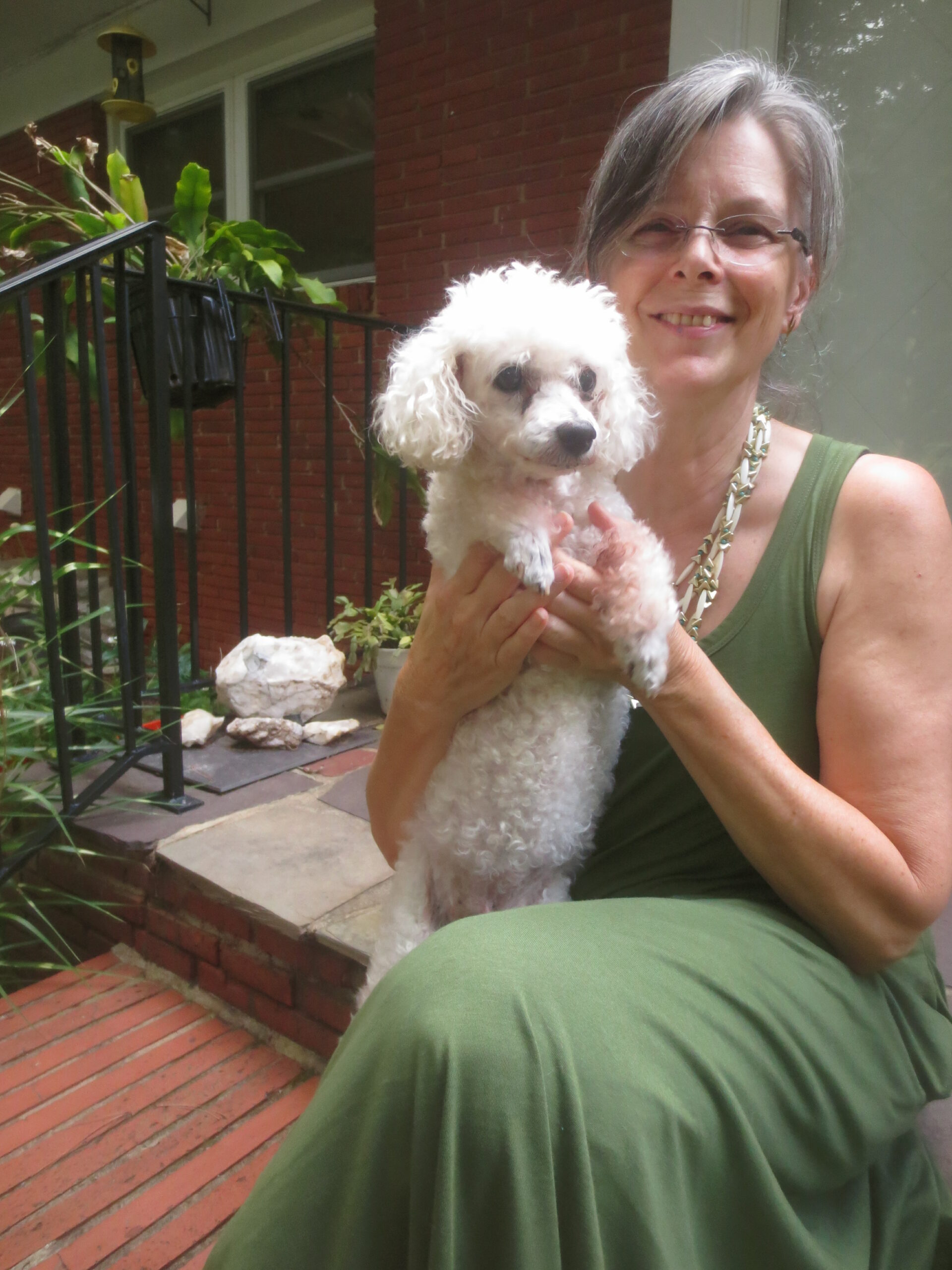 Exposed to knitting and crochet as a child, Carolyn Penny became the youngest member of a weaving guilds in Raleigh and Chapel Hill, as she learned to weave at the Pullen Arts Center Weaving during the 1970's.  Self-taught to spin, she developed a line of yarns that were vended at craft shows in North Carolina.
As her dance career took her to Reno, NV , she created woven goods in her spare time for the Sierra-Nevada Museum of Art and the performers of the Hello Hollywood Hello, Don Arden show where she was employed as a professional dancer.  Where ever she moved — Virginia, Germany, Nevada, North Carolina—  a trail of weaving friends, shows, demonstrations, and projects proliferated.
Carolyn returned to her love of spinning with her first visit to an alpaca farm in February of 2014.  Vintage 1970's spinning wheels from Germany, Australia and California joyfully refurbished  have beautifully rewarded her efforts and are back in service,  currently supporting a number of alpaca farms in North Carolina with the creation of yarns and this season … the creation of fiber arts end products.
Passionate about encouragement of the next generation to pick up the torch for the unique creativity and care that only hand-crafted items can offer, she encourages all to see the possibilities and come join the fun!
Some of her best spinning designs can be found at Design Archives Emporium  Winston-Salem location where she creates using Rita Dee Farm's baby alpaca.